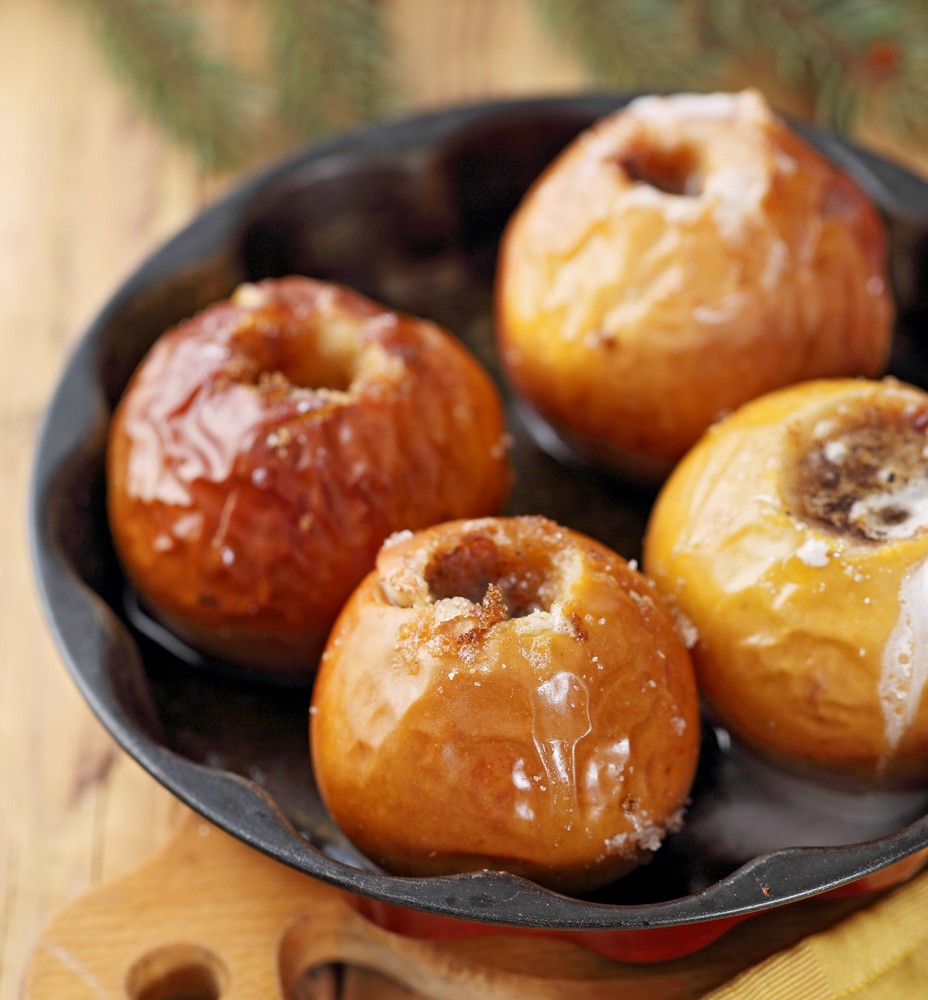 Baked apples are a toothsome, sweet Estonian treat. These sweetened, slow-cooked apples are a perfect winter snack, a warming way to eat one of the few fruits that can be kept through a long cold season. Baked apples taste best when topped with vanilla ice cream! Recipe Servings: Serves 4
Prep Time 20 minutes
Cook Time 1 hour
Total Time 1 hour 20 minutes
Vegetarian
Vegan
Gluten Free
Dairy Free
Kosher
Halal
Directions
Preheat the oven to 375°F (190°C).
Prepare the apples by washing and coring them. Leave enough of the core at the apple's base to keep the filling from falling through the hole.
In a small bowl, combine the butter, brown sugar, and cinnamon. Roll the mixture into log shapes and press them into the cored apples, completely filling each.
In a large baking dish, put 3/4 cup (180 ml) of water, or enough to cover the bottom. Place the apples upright in the dish and bake for 1 hour, until the fruit is soft and the filling has turned golden brown.
Notes
For a "nuttier" spice blend, use 1/4 teaspoon (1 ml) nutmeg in the filling mixture.