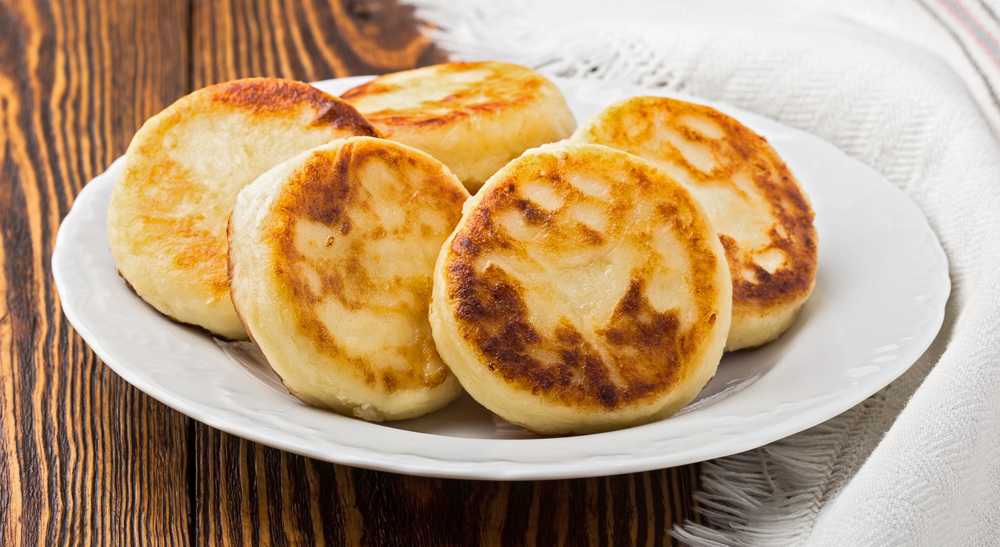 Milk curd cheese or kohupiim is a popular food in Estonia. It is eaten fresh as well as used in a number of both sweet and savory dishes. These fried cheese curd patties, called sõrnikud, are a sour, salty, savory snack with a soft cheesy interior and a crispy fried crust. Sõrnikud comes to Estonia from Russian and Ukrainian culinary traditions. Recipe Servings: Serves 4 to 6
Prep Time 5 minutes
+ 15 minutes resting
Cook Time 35 minutes
Total Time 55 minutes
Vegetarian
Vegan
Gluten Free
Dairy Free
Kosher
Halal
Directions
In a large bowl, combine the cheese curd, flour, egg, caraway seeds, sour cream, and salt and mix thoroughly. Let the mixture stand for 15 minutes.
With moistened hands, form the mixture into small patties. Dip the patties into the semolina or breadcrumbs.
Heat the vegetable oil in a frying pan over medium heat. Fry the patties until slightly golden, 3–5 minutes per side.
Notes
To intensify the sour, cheesy taste of these patties, top them with a dollop of sour cream.